This Week's New Video Game Releases – June 4-10th
Disclaimer: All game release dates are based on what is published on the official websites for each game system (Nintendo, Steam, PlayStation, and Xbox) unless specifically linked or stated. All dates are subject to change.
Nintendo
Nintendo 3DS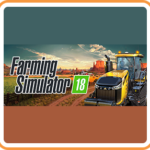 Farming Simulator 18 – 6/6
"Become a modern farmer in Farming Simulator 18! Plant, harvest, and trade in crops, including for the first time sunflowers. Diversify your activity with animal husbandry and forestry. Develop and expand your very own farm… wherever you go!"
Nintendo Switch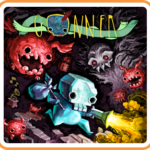 GoNNER – 6/8
"GoNNER is a tough as hell score-based procedurally-generated platformer with roguelike elements. GoNNER is also a story about friendship between Ikk, Death, and a space whale named Sally.
You will die. A lot. This is by design, but it's not made to feel unfair. You'll eventually get the hang of GoNNER, so don't lose your head. But even if you do it's okay cause we have a lot of replacement heads you can use."
PC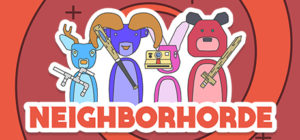 Neighborhorde – 6/6
"Neighborhorde is a couch co-op shoot-em-up where you and your team of friends use toys as weapons and game-changing superpowers to try to survive the attacks of evil robots and zombie Abe Lincolns."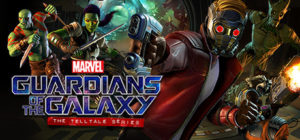 Marvel's Guardians of the Galaxy: The Telltale Series Episode 2 – Under Pressure – 6/6
"From Earth to the Milano to Knowhere and beyond, and set to the beat of awesome music, this five-part episodic series puts you in the rocket-powered boots of Star-Lord in an original Guardians adventure."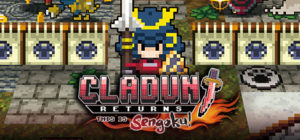 Cladun Returns: This Is Sengoku! – 6/6
"In this latest entry in the Cladun series, you as the player will meet classic heroes from Japan's Sengoku Era and help the souls of the dead settle their unfinished business."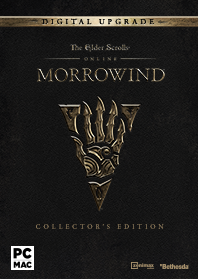 The Elder Scrolls Online – Morrowind – 6/6
"For players who already own The Elder Scrolls® Online, upgrade to the definitive edition of The Elder Scrolls® Online: Morrowind®. Embark on a dangerous journey through legendary locales, from volcanic ashlands to mushroom-filled forests, to save Morrowind from a deadly Daedric threat."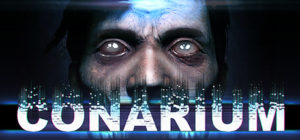 Conarium – 6/6
"Conarium is a chilling Lovecraftian game, which follows a gripping story involving four scientists and their endeavor to challenge what we normally consider to be the 'absolute' limits of nature. Inspired by H.P. Lovecraft's novella "At the Mountains of Madness", but largely set after the original story."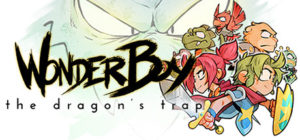 Wonder Boy: The Dragon's Trap – 6/8
"Boasting beautiful, hand-drawn animations and a re-orchestrated soundtrack, the cult classic returns with a unique blend of exploration, action, and adventure!"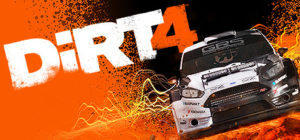 Dirt 4 – 6/9
"DiRT 4 is all about embracing fear. It's about the thrill, exhilaration, and adrenaline that is absolutely vital to off-road racing. It's about loving the feeling of pushing flat out next to a sheer cliff drop, going for the gap that's too small and seeing how much air you can get. Be Fearless."
PlayStation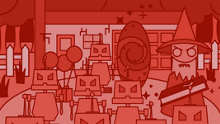 Neighborhorde – 6/6
"Neighborhorde is a couch co-op shoot-em-up where you have to work together to beat the bad guys before bedtime."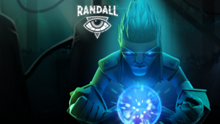 Randall – 6/6
"In a dystopian world that doesn't seem like such a departure from our own future, people are content living under constant surveillance and absolute control. Players take on the part of Randall, a powerful telepath with a touch of schizophrenia. His abilities allow him to control and play as every single character on screen, seamlessly swapping between them, exploiting every power that they have."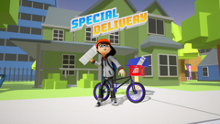 Special Delivery – 6/6
"Dodge cars, dogs and tornadoes as you grow your subscriber base and expand your paper route in this arcade-inspired newspaper delivery game."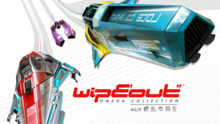 WipEout Omega Collection – 6/6
"WipEout Omega Collection brings together all the content from WipEout HD, WipEout HD Fury and WipEout 2048, enhanced for PS4 and PS4 Pro."
Xbox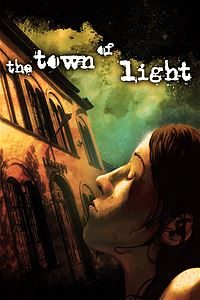 The Town of Light – 6/5
"Play through the eyes of Renée, a 16-year-old girl who suffers from the symptoms of mental illness. She is searching for answers to the many questions from her past, whilst exploring the place where she spent most of her youth. Guide Renée through a dark and emotional journey where the lines between entertainment, storytelling and reality blur. "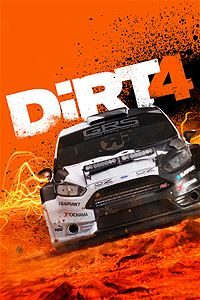 Dirt 4 – 6/5
"The world's leading off-road racing series is back! DiRT 4 puts you at the wheel of the most powerful machines ever made as you face the toughest roads on the planet in rally, rallycross & landrush. The game changing Your Stage system allows you to create millions of routes at the touch of a button."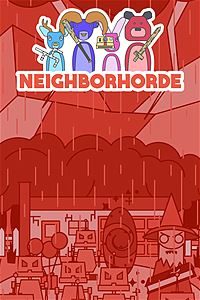 Neighborhorde – 6/5
"You and your pals are playing too many videogames, and Mom said it's time to go outside for a bit. Little does she know the dangers spawning outside in Neighborville. Portals open up from another dimension. Evil robots, dragons, wizards, and zombie Abe Lincoln burst out from these portals and start attacking you and your pals! Luckily, you have your trusty wooden sword and your pal saved some bottlerockets from 4th of July. How is that going to help? Use your imagination, kid!"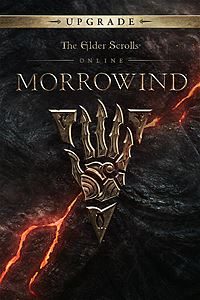 The Elder Scrolls Online: Morrowind – 6/6
"For players who already own The Elder Scrolls Online, adventure awaits in this new chapter of the award-winning online series. Morrowind is on the verge of destruction, and it's up to you to save it from a deadly Daedric threat. Embark on a dangerous journey through legendary locales, from volcanic ashlands to mushroom-filled forests. "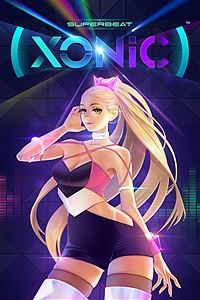 Superbeat: XONiC – 6/6
"SUPERBEAT: XONiC is a brand new rhythm game equipped with a new user interface and over 65 songs for you to rock out with. Depending on your skill level, you can choose between 4TRAX (beginner), 6TRAX and 6TRAX FX (master). Are you ready to groove to our fantastic music selection and master the monster patterns thrown at you? Get your chops up with Free Style for endless game play!"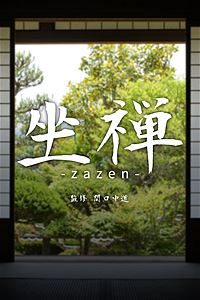 "ZAZEN", zen meditation game – 6/6
"Why do not you try Zen meditation in Oriental garden? Do you sometimes feel distracted, pressed and fidgety, and have negative feeling in your mind in your daily life, work, and relationship? That's when you practice zen meditation. Kinect is necessary to play."