This Week's New Video Game Releases – June 11-17th
Disclaimer: All game release dates are based on what is published on the official websites for each game system (Nintendo, Steam, PlayStation, and Xbox) unless specifically linked or stated. All dates are subject to change.
Nintendo
Nintendo 3DS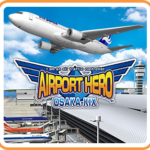 I am an air traffic controller AIRPORT HERO OSAKA-KIX – 6/15
"KIX is one of the world's very few airports on the ocean, built on an artificial island! KIX, with two runways, is a busy airport that operates 24 hours a day, full of international airplanes in the day, and as an airline hub for international cargo flights at night. Your skills are challenged to operate smooth air traffic control at KIX packed with many airplanes! Challenge air traffic control with 2 game modes! Challenge air traffic control while enjoying dramatic story in "Story Mode" or score the target point to clear the stage in simple "Operation Mode"!"
Nintendo Switch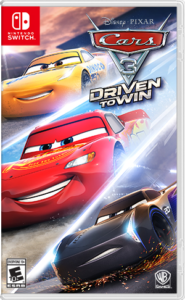 Cars 3: Driven to Win – 6/13
"Play with over 20 customizable characters including Lightning McQueen, Jackson Storm, Cruz Ramirez and the next generation of racers in over 20 tracks set in iconic locations from the film such as Radiator Springs. Train and advance your abilities in 6 game modes and challenge your family and friends in the Battle Race to become the Ultimate Champion. On the road to becoming a Hall of Fame Driver, training and skill will give you an edge in a race that anyone can win."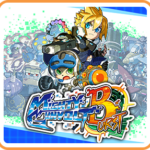 MIGHTY GUNVOLT BURST – 6/15
"Rather than make a direct sequel to their bite-sized 2D action game Mighty Gunvolt from 2014, Inti Creates has made the next installment in the Mighty Gunvolt series a brand new full-sized game that features characters from multiple universes with Gunvolt (Azure Striker Gunvolt) and Beck (Mighty No. 9) taking the stage once again, but in a much deeper and more expansive world that differs greatly from the original in many ways."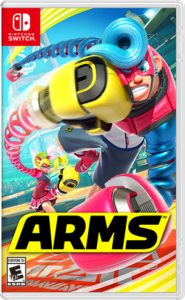 ARMS – 6/16
"Choose a fighting champion from around the world, equip your own combination of extendable arms, and then use a mix of button presses and quick hand motions to really take the fight to your opponent. Throw punches and guide them midflight to hit agile fighters, avoid incoming attacks with dashes, or trampoline high into the air to rain down fists from above. Power-up your punches to deal extra damage or curve your fists around obstacles to hit skittish opponents. Fill up your special gauge to dish out devastating combinations and finish them off. Unleash your inner fighter in this unbelievable sporting event!"
Nintendo Wii U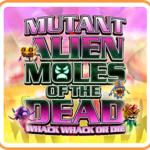 Mutant Alien Moles of the Dead – 6/15
"Mutant Alien Moles of the Dead is a game of reflexes in which your mission is to foil the plans of an alien invader that is attempting to conquer the planet from underground. Can you defeat the aliens and save the planet? To do that, you'll have to whack the aliens with your hammer as soon as they pop up through the holes. But be careful! You'll have to be quick, because as soon as they see you, they'll pounce and try to bite you! Rediscover the classic Whack-A-Mole with the added diversity of events and extras, such as rock-paper-scissors battles, power ups and much more, making Mutant Alien Moles a challenge for both young and old. Are you ready?"
PC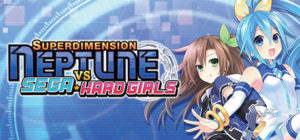 Superdimension Neptune VS Sega Hard Girls – 6/12
"A collaboration project between ASCII Media Works' Dengeki Bunko and SEGA, the Sega Hard Girls are made up of various Sega consoles, including the Dreamcast, Sega Saturn, and Mega Drive! These anthropomorphized consoles are girls with an array of personalities and spunk, and this time they are teaming up with Neptune and IF for an all-new adventure!"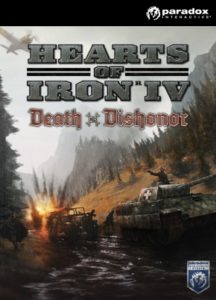 Hearts of Iron IV: Death or Dishonor – 6/14
"Death or Dishonor is a new Country Pack for Hearts of Iron IV, and expands upon players' ability to experience history's greatest conflict from any point of view. This new pack focuses on the countries caught between the Soviet Union and Nazi Germany during World War II — faced with the tough choices of starting a conflict with a global superpower, or compromising their ideals to strike a deal for their own survival. Including new National Focus Trees for Hungary, Romania, Czechoslovakia, and Yugoslavia, Death or Dishonor adds new unique events, nation-specific art and music, and much more, giving players all-new ways to experience — and change — the course of history."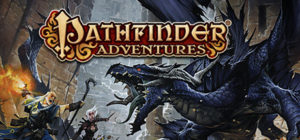 Pathfinder Adventures – 6/15
"Pathfinder Adventures translates the best-selling Pathfinder Adventure Card Game into an entirely new breed of digital card game, where players adventure cooperatively to battle monsters and villains, and acquire new feats, items, weapons, and allies."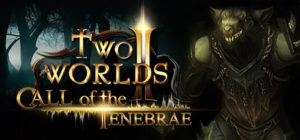 Two Worlds II: Call of the Tenebrae – 6/15
"Revisit the magical lands of Antaloor for another chapter in the Two Worlds saga! A new evil threatens the lands and a shocking secret will change Antaloor forever. Team up with allies old and new and battle a new race of evil. The fate of the land hangs in the balance in an all new RPG adventure!"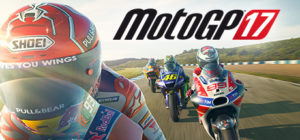 MotoGP 17 – 6/15
"Prepare yourself for the adrenaline of the 2017 MotoGP™! Enjoy maximum entertainment with all the bikes, teams and tracks of the official Championship. Try the new Managerial Career mode and put yourself in the shoes of a team manager, trying to make the right choices both on the track and off it."

Pro Cycling Manager 2017 – 6/15
"Become the manager of a professional cycling team and compete against today's best riders in over 200 races (500+ stages) across the world, including iconic races such as La Vuelta and the iconic Tour de France."
PlayStation
According to PlayStation's official website, there are no games releasing this week. In terms of cross-platform, we have seen that the Cars 3: Driven to Win is available for PS4 and is set to release on 6/13 for those interested.
Xbox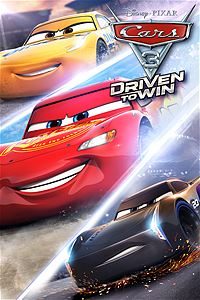 Cars 3: Driven to Win – 6/12
"Start your engines and gear up for the ultimate racing experience in Cars 3: Driven to Win inspired by Disney•Pixar's film, Cars 3. Play with over 20 customizable characters including Lightning McQueen, Jackson Storm, Cruz Ramirez and the next generation of racers in over 20 tracks set in iconic locations from the film such as Radiator Springs. Train and advance your abilities in 6 game modes and challenge your family and friends in the Battle Race to become the Ultimate Champion. On the road to becoming a Hall of Fame Driver, training and skill will give you an edge in a race that anyone can win."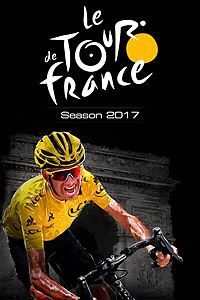 Tour de France 2017 – 6/14
"Experience all the passion of Le Tour de France and conquer the coveted yellow jersey! Play as the greatest riders on the gorgeous roads of La Grande Boucle: attack, give orders to your teammates, choose the best trajectory, manage your stamina and make the right decisions to lead your team all the way to the top!"